Keeping Samena Safe
We are so happy to welcome back all of our Members to Samena!
How We Keep Our Community Safe
Samena will be following CDC and other public health guidelines to ensure that our community stays safe and healthy during the COVID-19 crisis. Masks are required while in Samena buildings.
In order to reduce the number of people in the Club at one time, we have staggered our reservation start times along with 15-minute sanitization/transition periods. If you are attending or bring a child to a program, we ask that you please leave additional family members at home if at all possible (i.e. only one parent accompanying, drop-off older children who can get to programs on their own, do not bring grandparents to watch, or leave siblings with another guardian).
WA State Safe Start Plan
Cleaning & Social Distancing
Samena's staff has been trained in cleaning and sanitization protocols, and we have implemented a consistent schedule for all Club areas. We have additional hand sanitization and wipes stations available to Members throughout the facility.
Please review our COVID Health Self-Screening signs and confirm that you have not been in close contact or have been experiencing any symptoms before entering the Club. We ask that you keep a 6-foot distance between you and all other people, as well as wear a mask while inside the buildings. Distance and directional markers have been placed throughout the lobby to assist.
Staff Safety
Samena Staff members will also go through a health screening process before being on-site and are being provided appropriate PPE. We kindly ask that you please abide by all COVID rules while in the Club for the safety of other members and our staff.
Phased Reopening
Samena's operations and programming are included in multiple phases of the Safe Start reopening plan, and as such, will have a staggered reopening. The timelines for each phase are determined by King County's approval by the state, so we do not have specific dates. We will continue to communicate with our membership via email Member alerts whenever we have new information.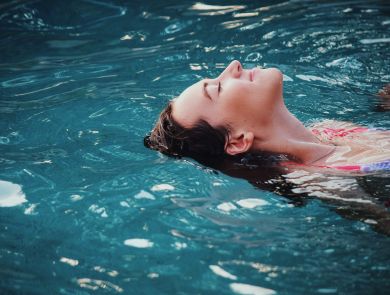 Member Communication
Samena is remaining in contact with our membership whenever we have new information through email Member alerts. If you have not been receiving our Member alerts, please contact info@samena.com to check on your contact preferences.